Business & Corporate, Business Mural Accents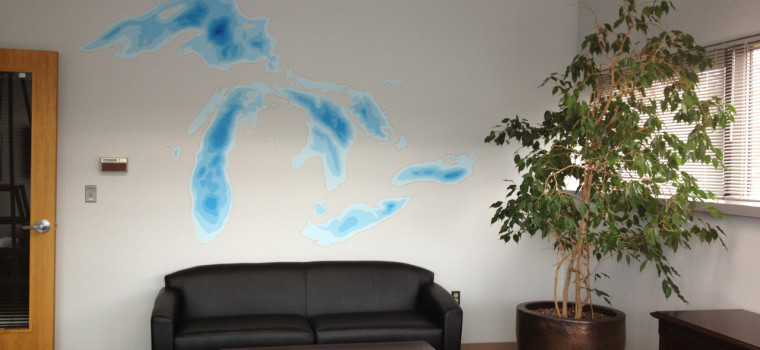 This lovely bathymetric mural was painted as an office accent for the Executive Secretary of the Great Lakes Fishery Commission. The headquarters is located in Ann Arbor, MI.
The Great Lakes Fishery Commission is a bi-national commission made up of representatives of the United States and Canada.  The commission is charged with conducting research and making recommendations on the management of Great Lakes fisheries, as well attempting the eradication of the sea lamprey from the Great Lakes.