0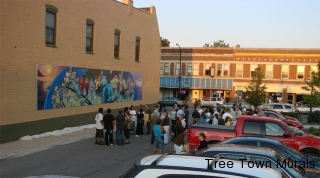 Join Mary Thiefels and TreeTown Murals in this exclusive education opportunity. Private art studio classes are being offered for developing youth.
The classes are designed to fit into you and your child's busy schedule.  Classes are being offered twice a week on Tuesday evenings 6-8:30pm and Sunday afternoons 2-4:30pm.  You are encouraged to sign up for a 3 class package to get started, you will have 2 months to use up the classes on either of the days.
This is an excellent opportunity for your creative child to further study and gain exposure to materials and artistic processes. All levels are welcome, they must only have a desire to learn and play.
Space is limited, contact for availability.